Company Profile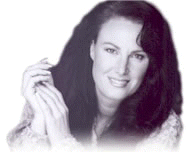 BannersPlus, LLC was founded in 1994, by Tamara Su Schoof, when a supplier for inexpensive, quality banners could not be found. Since its conception, BannersPlus, LLC has consistently increased its market share. Our banners are custom made by trained craftsmen with the highest quality materials available. We offer a customer-friendly staff who will assist you in selecting a banner that is perfect for your event.
To better serve our clients, in 2001 we began offering rhinestone tiaras and rhinestone crown pins. In 2002 we added custom embroidered banners to complete our line of merchandise.
We are happy to answer any questions you may have. Please contact us today!
Our Mission
To produce a banner that delivers superior value, offers outstanding quality and is individually tailored for the needs of each client and event.
To provide rhinestone tiaras and crown pins that compliment and enhance our banners.
To provide exceptional "second to none" customer service to our clients.
To provide beautiful keepsakes for the recipients of our merchandise.